I hope you all appreciate this. Not the article, though I hope you appreciate that too, but rather the incredible amount of stellar music that came out this past month. Not only did we get four Kanye albums, we also received some of the best indie rock of the year, new Death Grips, and two genre defining records. The phrase "we eatin' fam" doesn't even come close to covering this madness. It's more like binging to the point of self harm, and if you try to eat all this at once you'll gorge yourself to death. So in the interest of everyone walking out of this month alive, here's a menu of the things you actually should be paying attention to, binge at your own peril.
---
Albums
Kanye West – ye
Kanye West continues to make the music that no one else will. ye represents the most open he has been in his discography, a point that has become a thorn for many listeners. The album, which was created and mastered mere hours before the listening party (resulting in completely scrapping Love Everyone) features West at his rawest point since 808's and Heartbreak. The result is an occasionally sloppy record that has enough emotional poignancy in songs like "Yikes" and standout "Ghost Story" that it rises above its low points to keep Kanye's legendary discography without blemish.
---
Father John Misty – God's Favorite Customer
On the back of last year's Pure Comedy, Father John Misty returns with God's Favorite Customer. Bearing the usual hallmarks of his music, Josh Tillman delivers another strong effort, but where Pure Comedy was at times drawn out and at times wandering, God's Favorite Customer is focused and cutting. Written in a six-week span following what Tillman described as a period when his life was blowing up, this album is perhaps the most intimate portrait of himself that Tillman has created yet. And when God's Favorite Customer's 38 minutes are up, Tillman is left the worst off, giving the rest of us a work of art to marvel at.
---
KIDS SEE GHOSTS – KIDS SEE GHOSTS
I never got all the hype behind Kid Cudi. As far as I was concerned everything he did that was worthwhile was copped and then improved upon with 808's and Heartbreak and even then that's my least favorite Kanye record. On KIDS SEE GHOSTS my eyes were finally opened to the extent of his skill. Cudi really does shine through as the major highlight of this record, and while Kanye certainly turns in his fair share of exceptional, well considered verses, Cudi is the true backbone. Whether the track be a retro sampled banger, triumphant entry march, or somber rock ballad, Cudi's melodies form the core of each track and his life story is the masterpiece on Kanye's excellent canvas of beats. On each relisten this album continues to grow stronger, easily solidifying it as one of the strongest Kanye releases in general, and my pick for the best of the Wyoming era, ever so slightly edging out DAYTONA.
---
SOPHIE – OIL OF EVERY PEARL'S UN-INSIDES
Say it slowly and OIL OF EVERY PEARL'S UN-INSIDES turns into "I Love Every Person's Insides." It's hard to imagine a more concise metaphor for this album: hard, shiny and artsy on the outside but warm and friendly just below the surface. SOPHIE's debut (non-compilation) studio album finds the PC-music-adjacent producer digging deeper into the maximalist pop she made her name on (c.f. "Where do I live? Tell me do I exist?" on "Immaterial") while pulling up the abrasive undertones into a full-out assaults (c.f. any second of "Ponyboy"). It's an album on which ostensibly opposite sounds coexist beautifully and without a shred of irony; it's only fitting for an artist commenting on the immaterial boundaries imposed by the gender binary. None of this would work, of course, if the album didn't slap as hard as it does.
---
Melody's Echo Chamber – Bon Voyage
Everyone's favorite kinda sorta but not really jangle pop group is back with another thoroughly unclassifiable record. Bon Voyage wildly flits between everything from noise rock to dream pop and never settles down long enough to let itself be any of them. The end result is a delightful piece of music that is always capable of surprises no matter how long you end up spending with the record.
---
Let's Eat Grandma – I'm All Ears
Let's Eat Grandma's Jenny Hollingsworth and Rosa Walton are wise beyond their years. These childhood best friends first gained traction with their 2016 debut I, Gemini, which was a playfully psychedelic journey through the minds of two 17 year-olds. On their sophomore album I'm All Ears, the duo returns with sharper songwriting, bolder, more polished sounds, and a much more cohesive project all while maintaining the same youthfulness of their debut album. While the singles leading up to the album displayed the duo's expertise in crafting unapologetic pop songs, the back half of the album proves that they are not just a one-trick pony. It is here where the experimental side of the duo really shines through, as they jump from retro synth-pop to psychedelia to straight-forward indie rock. This album is strange in all the right ways, never letting experimentation take away from quality. Whereas 2016's I, Gemini introduced two young, talented girls trying to find their voice, on I'm All Ears I think they've finally found it.
---
Serpentwithfeet – Soil
About two years back, a small little EP from relative unknown serpentwithfeet found itself dominating discussion among music critics. blisters as the EP was called, established serpentwithfeet as not only a necessary voice within his relatively small genre, but made him a necessity within the gay community, and managed to endear himself to many outside of that sphere as well. On Soil serpentwithfeet takes everything that made blisters great and cranks it to eleven. Vocals soar and dominate tracks while lush, emotional production provides the perfect canvas for the excellent storytelling ladled onto the album, making for a one-of-a-kind experience unlikely to be replicated for the rest of the year.
---
Snail Mail – Lush
The fanfare around this record in the indie community cannot be overstated, with many fans preemptively declaring her the new big thing in the genre. Lush capitalizes on all the hype and more with its excellent storytelling and simplistic instrumentation. As a comparison the emotional content is similar in impact to last years Turn Out The Lights, and its ability to devastate listeners this year is matched exclusively to Now Only. Snail Mail is well on her way to become an indie rock mainstay with this record, and absolutely earns her title as "the next big thing in indie."
---
Dance Gavin Dance – Artificial Selection
Dance Gavin Dance (often referred to as DGD) has recently been a topic of contention within the music community. Content to exist within the confines of their post-hardcore scene, their existence was rudely interrupted when TheNeedleDrop lauded them with a startling 1/10 for their 2015 record Instant Gratification. Since that debacle the group has found even greater success with Mothership and now Artificial Selection. DGD has outdone themselves on this record by leaning hard into the excellent vocals from Tilian Pearson and balance the more approachable melodies with wickedly technical instrumentation. The resulting record may not win too many new fans, but those who have lingered in the modern post-hardcore scene are sure to take notice.
---
Oneohtrix Point Never – Age Of
Wonky harpsichords; an autotuned demo for Usher; the guttural screams of Prurient; ANOHNI's distinctive voice chopped up; percussion so low-pitched that I can only hear them on my studio headphones; snaps that don't totally lock in on two and four; kotos and synthesizers dueting on similar melodic runs; samples from Moog-guru Gil Trythall; live drums coexisting with synth drums until the two are one. Age Of pushes past the conventional boundaries of genre and taste into uncharted territory, equal parts pop, avant-garde, classical and ambient. It's a wild ride, but if you're a certain kind of listener there's a real joy in listening to an absolute master of his medium guiding us through a collection of some of his favorite sounds. For fans of Oneohtrix Point Never, there's not much else you could ask for.
---
Nine Inch Nails – Bad Witch
It's something special when a group that helped to push a genre into the mainstream gets inspired by the very same bands it spawned. Nine Inch Nails takes the time on Bad Witch to emulate the very best of noise rock, industrial, and even outright noise. Tracks like "Shit Mirror" and "Ahead of Ourselves" are excellent throwbacks that lean heavily on both their older music, as well as influences from modern noise rock mainstays like Metz, No Age, and HEALTH. Later tracks "Over and Out" and "God Break Down the Door" play to more experimental influences like Colin Stetson, and make for an exciting departure in the groups untouchable legacy.
---
Teyana Taylor – K.T.S.E.
Coming on the back of a five album run from Kanye West may actually have been both the biggest boon and detriment for Teyana Taylor. Her excellent record K.T.S.E. (an abbreviation for Keep That Same Energy) perfectly showcases her vocals and notably strong songwriting over uncharacteristically reserved beats from Kanye. The resulting record is bursting at the seams with buttery soft R&B and dripping with moments of calculated sensuality. Sometimes the album falls to the trappings of being unnecessarily explicit, but if that's the price we had to pay for "Rose in Harlem" and "WTP" then it was well worth it.
---
Black Thought – Streams of Thought Vol.1
People really are out here forgetting about Black Thought as if he isn't one of the best to ever hop on a mic. After an incredible freestyle on HOT97 a whole new audience of hip-hop fans began to recognize the greatness of the MC. In a solo project away from his main job as the MC of legendary hip-hop group The Roots, he comes across as determined to prove his skill and worth in an era of hip-hop that is leaning hard into catchiness over traditional spitting. His team up with 9th Wonder quickly turns into vigorous self assured rapping that is equally conscious and ignorant. The quick project is a must listen EP for ay self-professed fan of hip-hop, if only to provide another checkmark on Black Thought's never ending quest for greatness.
---
Florence + The Machine – High As Hope
I always held Florence + The Machine in a similar regard as I do Adele, an excellent singer that has a huge level of appeal to the mass market but seems forever doomed to not appeal to me. Her talent however, was always apparent, and was capable of being pointed in directions I found interesting, most notably on her cover of "Stand By Me" that she created for Final Fantasy XV. High As Hope seems to be the record that finally broke through to me. In a surprising move Florence largely abandons the massive swells that had become synonymous with her sound on records like Lungs and Ceremonials, and trades them for deeply heartfelt songwriting that utilizes boisterous instrumentation tactfully and sparingly, allowing it to accent moments with goosebump inducing precision, cementing it as an easy contender for pop AOTY.
---
Kamasi Washington – Heaven & Earth
Jazz is rarely for the faint of heart or the musically uninitiated. Much like metal the mind-bogglingly complex song structures either propel the music to unreachable heights or bog it down in its own grandiose ambitions. Kamasi Washington somehow manages to fall into every single trap and come out unscathed. The physical edition of this record, which comes packaged with part three of the album The Choice pushes the length of the album past three full hours, making it the second longest release I've heard this year behind only Brian Eno's Music For Installations. And yet, none of it matters, the full album is gorgeous, complex, accessible, and pushes the boundaries of jazz with innovative synth work and vocals. There's not a single complaint to be reasonably levied against this record, and like all his other work, it's one for the ages.
---
Death Grips – Year of the Snitch
Somehow we all continue to take Death Grips for granted. What this group has done over the past few years is nothing short of a miracle. Year of the Snitch somehow sees them get even weirder by adding a strange cast of features and an extremely lo-fi aesthetic. The album comes across as disjointed upon first listen but the longer you give it the more and more it reveals its layers, much like an ogre.
---
The Carters – Everything Is Love
There's really nothing that quite compares to a surprise drop from two of the biggest superstars of the current era. Everything Is Love is the close to the trilogy of Jay-Z and Beyonce's broken relationship that contains Lemonade and 4:44. Both of those records certainly outshine this record but the significance of this drop is impossible to ignore. Musically we get a chance to see Beyonce spit over a track and she proves herself as a more than capable MC. The record really feels like a Beyonce album with Jay-Z features, and that ends up working in its favor as her ear for melodies and strong voice carry the album across the finish line.
---
Gang Gang Dance – Kazuashita
It's scary when your favorite acts disappear for an extended period of time. I typically find myself distraught, spinning their records over and over again, hoping I'll pick up on some hidden message within their earlier tracks. Gang Gang Dance decided that after their lengthy hiatus that they would take things down a couple notches. Kazuashita, at least when compared to Saint Dymphna and Eye Contact is a huge step in the opposite directions. While the same sounds that earned them comparisons to legends such as Animal Collective still populate the backing on the record, the pared down sound works wonderfully, allowing an opportunity for Gang Gang Dance to explore more narrative and politics.
---
Songs
Shakedown – At Night – Peggy Gou'd Acid Journey Remix
Peggy Gou is constantly delivering new and interesting takes on electronic music. Her latest remix of Shakedown's "At Night" emulates artists like Nancy Whang by turning the track into a deeply groovy bass laden club track. It may not fit in at many parties these days but the joy in the track is undeniable and is sure to have you dancing as it hits the sub bass in your car speakers.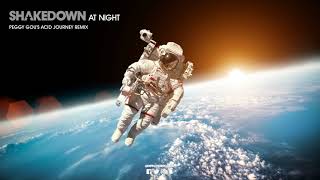 Adam Beyer – Your Mind
The world of electronic is often difficult to navigate. Ever obnoxious questions like "What is actually considered good?" constantly drag the genre down. Luckily artists like Adam Beyer are easy to agree on. Capitalizing on much of the sound delivered by Electronic superstars Disclosure, "Your Mind" is an exhilarating and inescapably groovy track that has enough builds and drops to hit a festival while being varied enough to be enjoyable in headphones.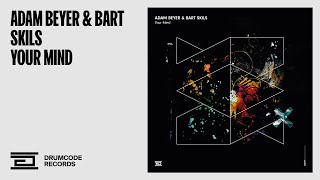 Mitski – Nobody
Mitski is still sad. It's likely this doesn't come as a revelation for many of you considering that sadness has both concerned and attracted listeners when it comes to Mitski's music. "Nobody" again presents the inescapably interesting psyche of Mitski, revealing her as someone who feels exactly like the rest of us, the only difference is she's a better singer and writer than just about anyone. Lyrics like "I know no one will save me, I'm just asking for a kiss, give me one good movie kiss and I'll be alright." and "I don't want your pity, I just want somebody near me, I'm a coward, I just want to feel alright." are achingly relatable. Towards the end the track evolves into a jaunty, disco like groove that turns the sounds of sadness into release and joy, hell, if there's nobody there to save you, you may as well revel in the solace.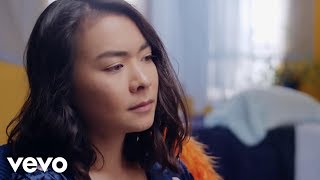 Charli XCX – Focus 
It would be awfully unfair to write Charli XCX off as just another generic pop artist looking to write the next big radio hit. While 2014's Sucker propelled her into the mainstream, she has since set her sights far beyond the Billboard Hot 100 with the help from friends/producers A.G. Cook and SOPHIE. Her 2016 EP Vroom Vroom introduced the world to a new version of Charli XCX—a Charli that could use her voice to complement larger-than-life electronic bangers. Looking back at it, this project feels like a rough draft for the sounds that Charli would later improve upon and polish in her two PC Music-produced 2017 mixtapes, Number 1 Angel and Pop 2, which were breakthroughs not only for herself but for pop music as a whole. Her newest single, "Focus," shows that Charli has carried the same momentum from last year into 2018 and is back to doing what she does best—singing infectious hooks over futuristic PC Music production. Give it a listen and I guarantee you'll be singing "I just want you to focus" over and over in your head for the rest of the day.
Freddie Gibbs – Death Row
Freddie Gibbs should not be ignored. After announcing his presence critically with 2014's excellent Pinata he's been a name to watch. His recent releases have been on the shorter side and Freddie is no exception. Despite the hilarious homage to Teddy on the cover indicating a softer record, there's nothing but bangers on the record and "Death Row" is chief among them. Beat wise the track pays a tight homage to "Boyz N' Tha Hood", as the recently incarcerated 03 Greedo plays the role of Eazy-E. The resulting track unequivocally slaps and deserves to be in heavy rotation in whatever bass jacked vehicle you find yourself in.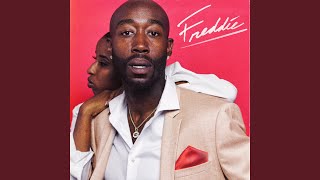 EDEN – About Time & Stutter
The latest double single from EDEN sees him growing continually sadder. Fragile guitars strum beneath softly spoken lyrics while smooth synths lay an excellent baseline for the track. Stutter takes the time to shift into higher gear with an excellent guitar sample and bass hit forming the foundation for the track, helping to keep the listener from drowning in the sadness. Though even it falls victim to melancholy at times, the rest of the track is dynamic enough that it takes your mind off the sadness.​​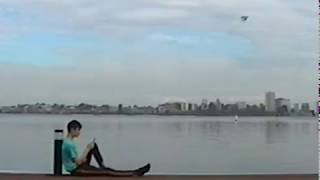 Troye Sivan – Dance to This
Everybody and their mother is losing their minds over the upcoming Troye Sivan album and with songs like "Dance to This" why wouldn't they? The track is a smooth sensual ballad that effortlessly glides through headphones and loudspeakers alike and is sure to end up on any number of slow dance playlists, and the easy inclusion of pop goddess Ariana Grande makes for a winning combination.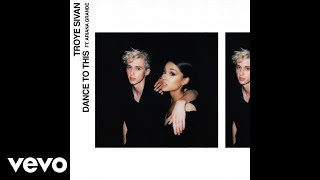 Free Cake For Every Creature – Around You
Despite being relative unknown, Free Cake For Every Creature has a clear ear for a great song. "Around You" is a simple, laid back guitar track that relies on simplicity to allow the composition and lyrics to cut straight to the heart of the matter. Detailed lyrics and a fragile as glass voice make this song memorable in much the same way that artists like Lomelda have managed to stand out in a saturated sad music landscape.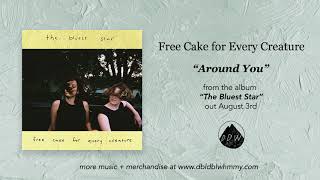 Make sure to check out our Best Albums of 2018 so far which includes a lot of these albums plus about 90 more albums. If you enjoyed this article make sure to follow us on Instagram @naturalmusic and @naturalmusicinc on twitter for daily music content.